Just a few more points to be stressed
While I know that most of you already know these things, most people don't come anywhere even close to comprehending. That's why I shall continue sometimes writing things that many of you won't find interesting. But I'll never force anyone to read it ;)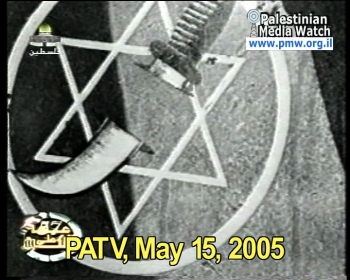 Honest Reporting has an article out worth reading, about attempted female suicide bomber Wafa al-Bas, who tried to blow up an Israeli hospital. What is especially noteworthy is the fact that what al-Bas claims to be her motives, does nothing but prove:
1) SUICIDE TERROR: ASPIRATION, NOT DESPERATION
Al-Bas explained to reporters why she carried out the act:
I love Allah, I love the land of Palestine and I am a member of Al-Aksa Brigades... my dream was to be a martyr. I believe in death... Since I was a little girl I wanted to carry out an attack.
2) IMPORTANCE OF ISRAELI CHECKPOINTS
3) PA EMBRACING, NOT STOPPING TERRORISTS
Read the article: Here

Posted by Maria at June 26, 2005 02:53 AM